SEO
How To Choose Best SEO Company For Your Business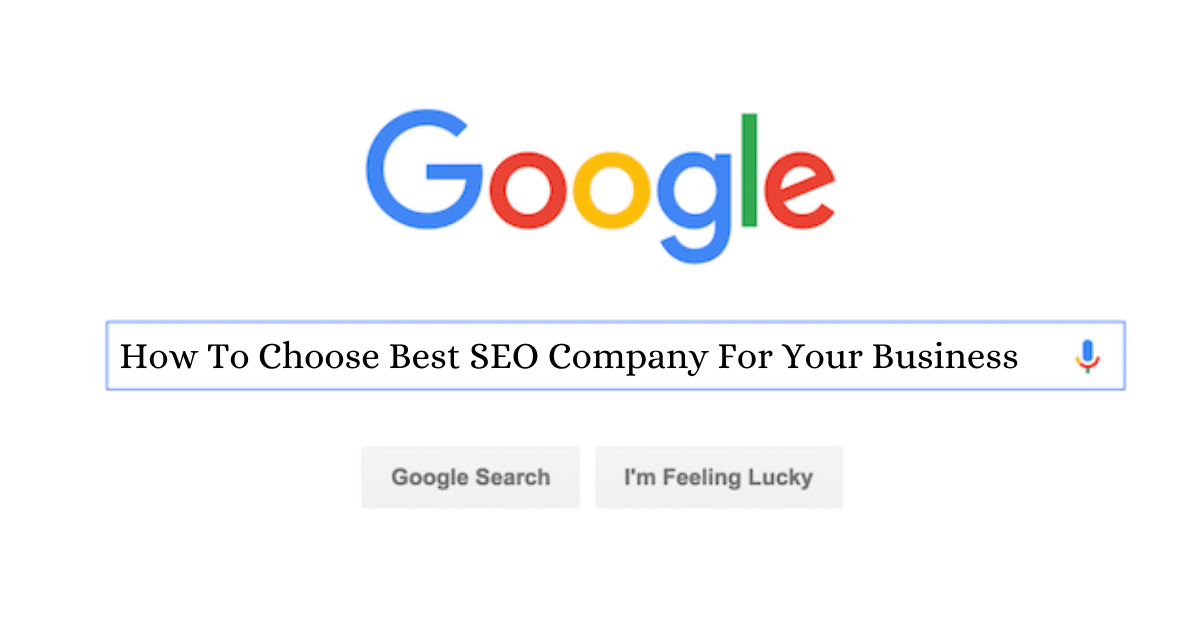 In this internet age , when brands invest huge amounts in search engine optimization to promote their business online and will continue to invest in future. The most important question is, how to choose the best SEO company for your business to take your business forward. It is not all easy to find the best suitable SEO company for your business, as all the digital marketing companies are promoting themselves as the best SEO company . An inefficient company can harm more of your business than not doing SEO. So before choosing a SEO company for your business compare their services offered and figure out the best company for your business. 
It is not easy to compare SEO services of two different companies specially when you have a little or no knowledge about Search Engine Optimization. 
To get better results for your business, you should take a logical approach to make sure you have chosen the right Search Engine Optimization service provider who can drive qualified leads and implement the best SEO Strategy for your business.
1. Position of SEO Company on Search Engine
It is very important when you choose a Search Engine Optimization agency that you can search that company online. It is obvious , If a SEO agency is not able to rank its own website on search engine then how can they rank your website on search engine like google. 
2. Analyze the past performance of the SEO Company
Past client's result is a great tool to analyze the performance of SEO agency and it will help you to decide which one company is better for your business. Past client's result means on how many keywords the website is ranking on search engine and what is position of client website on search engine result page for those keywords. Analyze the portfolio of the company, client testimonial and reviews on company website & trusted review websites. Although the past performance of the company is good, this is not enough to hand over your business to an agency for search Engine optimization. After analyzing everything mentioned above you should schedule a meeting with the company so that you can know more about the company, their work culture , and you can meet SEO experts personally.  In the meeting you can discuss what you want from business and what is the expectation from Search Engine Optimization Agency. Keep everything transparent.
3. Talk to current or past clients
After analysis of past performance of the SEO company, you have somehow knowledge about how good or bad this company is. This is the time to verify the analysis by contacting past clients and present clients. Get as much information as possible from clients about their experiences with the SEO company and know how SEO work is done now and how it was done in the past
4. Ask about their fees and Contracts
Different SEO agencies have different fee structures , some agencies may charge hourly or monthly and some agencies may lock you for a six months contract.  More questions you ask, it is easier to assess a company whether or not it is the best SEO company for your Business.  You can compare prices of multiple SEO companies to ensure they are offering the best price
When you are planning to promote your business on a search engine it is very important to choose a SEO company that understands your business and your customers. That is why use the Service of Click Ace – Best Search Engine Optimization Service Provider in Patna to get maximum results within your budget.